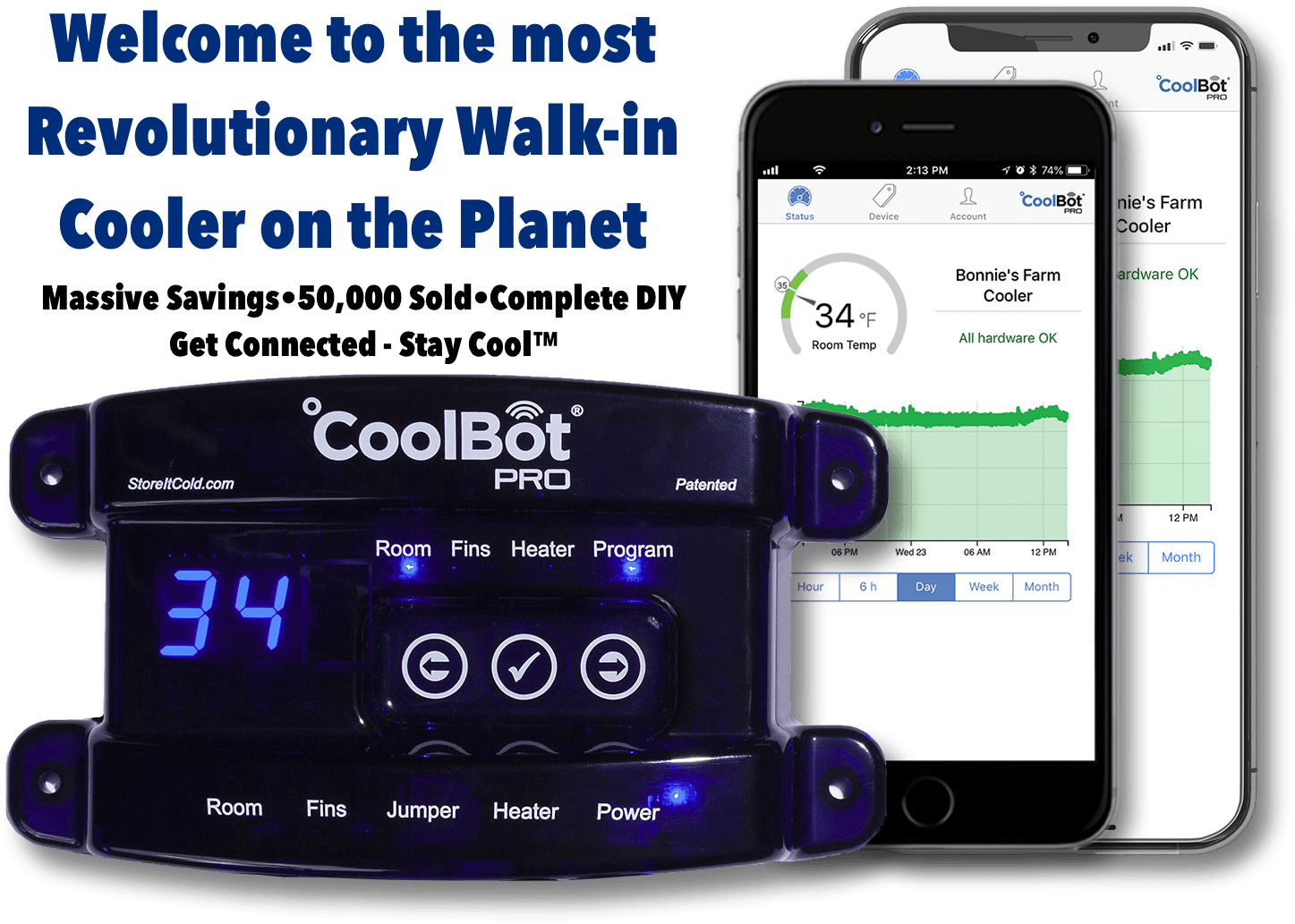 Made in the USA and backed by a two year extended warranty the CoolBot is a revolutionary product that allows
small business, farmers, florists, brewers, wine lovers, restaurants, convienence stores and hunters to
access walk-in refrigeration at a fraction of the price of traditional commercial refrigeration units.
The (2006 Patent) technology replaces the brute force approach of fans and surface area with a micro-controller "brain" that intelligently interfaces with your air conditioner - controlling and co-ordinating its output without re-wiring and without freeze-ups.
What about hot Australian conditions? Since 2006, tens of thousands of CoolBots have been sold worldwide to anyone requiring cold storage space on a budget. Hundreds of CoolBots have been tested in Australian conditions with brilliant results. The CoolBot has also been proven in other tropical climates including Papua New Guinea, Bangladesh, Thailand and Equatorial Africa as part of USAID projects.
INTERNATIONAL POWER ADAPTER PROVIDED WHEN PURCHASED HERE AT AUSTRALIA'S ONLY COOLBOT DISTRIBUTOR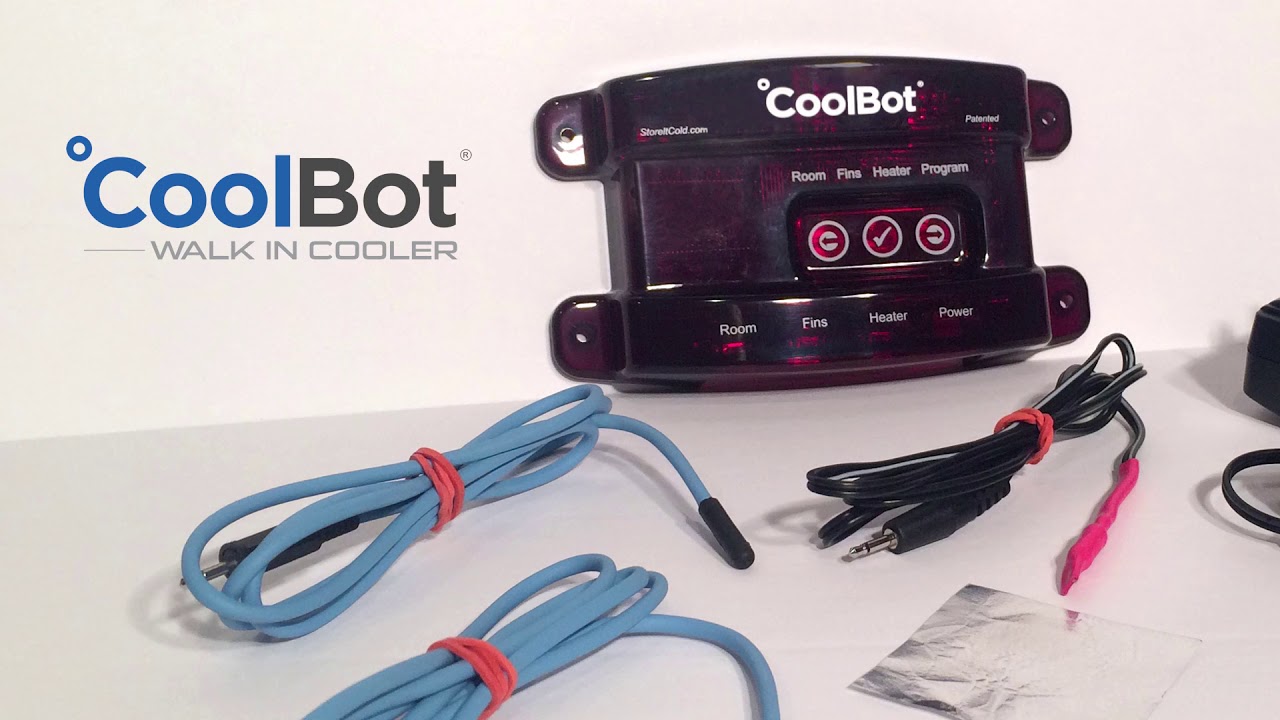 Temperatures as low as 2˚C
No tradesperson required
SAVE 83% in set-up costs
SAVE 40% in electricity expenses
No re-gas required
No Tools Required
No fuss Installation
Continuous cold room monitoring available
From apples to zucchinis, farmers and small business owners from around the world have trusted the CoolBot for their walk-in cooling systems. Why not convert the house pantry into a walk-in cold-room? A CoolBot-driven system can be used to store inventory at refrigerated temperatures in any climate. Adding a walk-in cooler to your farm or business note only keeps your produce fresh for longer but will also save you money like these satisfied Australian CoolBot owners...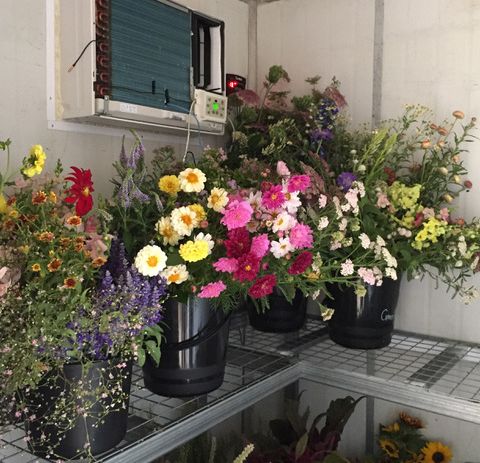 "Installing a coolbot has been the perfect solution for our Coolroom requirements. Easy to install - a cheap, reliable and effective way to store our cut flowers post harvest. Michael was fantastic in helping us with everything from choosing the right air conditioner for our needs to installation advice. Love our coolbot!"
Brenda & Andrew, L - Good Hope Blooms, Good Hope, NSW.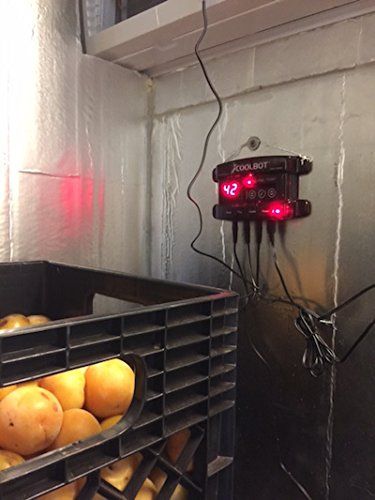 "Ive used the CoolBot in three different market garden setups and it has been a game changer. It allows me to cool vegetables and keep them cool without the costs associated with a compressor. I am about to begin a new project and a fourth CoolBot is on the list of things to purchase."
Harry W, Market Gardener, Fremantle, Western Australia.