The following steps will help guide your air conditioner and coolbot purchases:
Measure your cold room space, making sure there are no gaps where cool air can escape. Ensure the room is well insulated. Make sure your door seals are in good condition and prevent cold air escaping by installing a curtain.
We offer some great insulating products in store including the MISA DIY Cold Room Kits, insulating paint additive, curtains and food safe shelving.
The following chart will assist in determining what size (kilowatts) air conditioner unit you require for your space.
This table assumes that the cold-room has 2.4m ceilings, at least 100mm of insulation and less than 6 door openings per hour.
Decide what type of air-conditioner you wish to purchase - window or split system? A window system is simple to install, measure the unit and use those measurements to cut the hole in your cold room (at the highest possible point). Install some support brackets and slip in the air conditioning unit. A window unit is often cheaper than a split system that uses the same kW's, however a window air conditioner will be more intrusive on your wall than a split system, and it is likely to use a fraction more power than a split-system, but still much less than a conventional compressor system.
Connecting the CoolBot is simple for the window air conditioner, however the split system connection can be little trickier as access can be sometimes be limited depending on brand of air conditioner you choose? Full instructions about connecting these types of units is available.
WINDOW SYSTEM AIR CONDITIONER INSTALL
*** PLEASE NOTE *** 10 Feb, 2021. New Kelvinator models (CRF) are not compatible. eg the 2.7kW Kelvinator KWH27CRF, the KWH27CRE is compatible.
The window air conditioner MUST also have a digital display.
The video on the right is a guide on how to install your window air conditioner.
MINI SPLIT SYSTEM AIR CONDITIONER INSTALL
If using a split system CoolBot - Australia recommends LG, Fujitsu, Mitsubsihi and Samsung as the most compatible brands.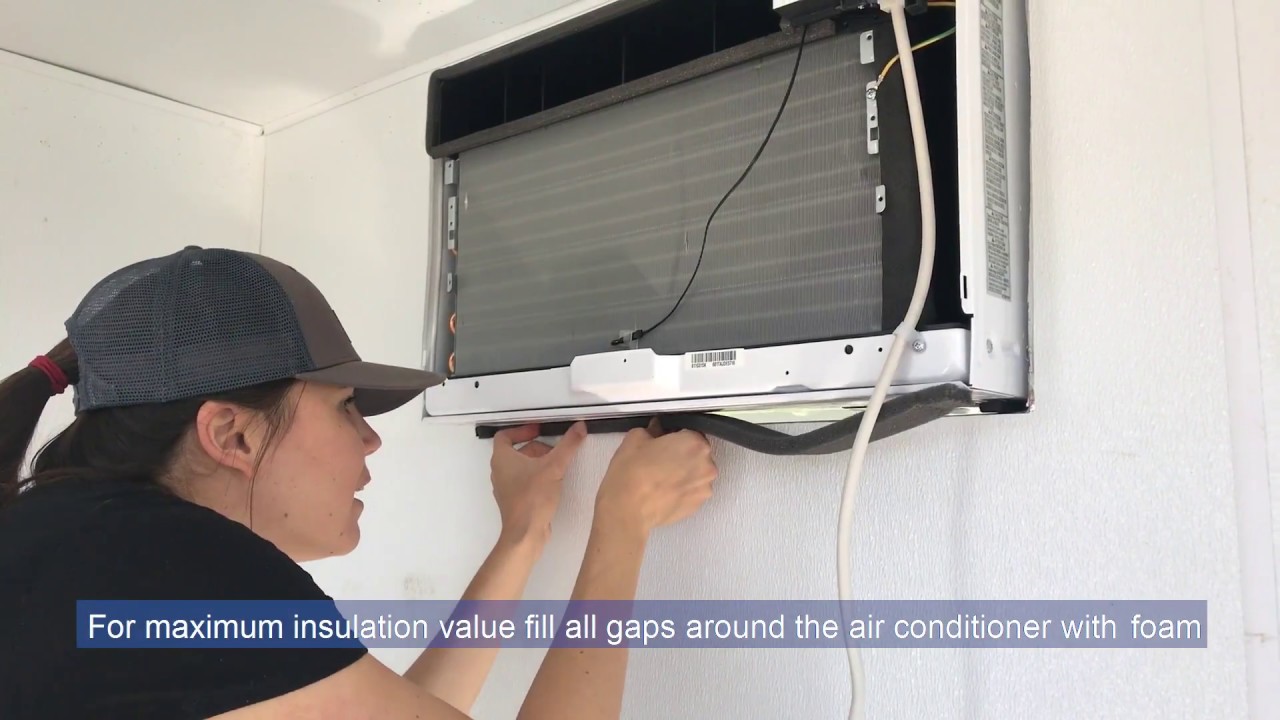 Window air conditioner installation
Decide whether you should buy a CoolBot or a CoolBot Pro system.
Keeps your cooler cold without added technology of notifications.
Ensure your stock is safe at all times with added technology that allows you to connect, monitor and adjust temperature settings wirelessly and receive notifications if your cooler goes outside of your set temperature parameters.
While only email notifications are available for customers outside of the US and Canada, this is still a great feature and product with regards to interactive/intelligent cold storage and provides a level of inventory protection not seen in traditional coolers.
*Please Note: your cooler must be within WiFi range